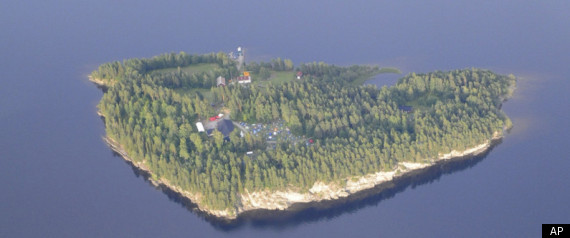 The shooting rampage which claimed nearly 80 lives in Norway last Friday would have been tragic under any circumstances, but it is rendered continually more appalling by the calculated PR agenda of the sick, sad 'fabulous nobody' behind it.
Yesterday's decision by Judge Kim Heger to disallow both the public and the media from the Anders Behring Breivik hearing, is not only pertinent for the "investigation and security" but also from the standpoint of not providing Breivik with any further platform to skyrocket his notoriety.
The fact that Breivik has a 1500 page manifesto is reminiscent of so many "artists of war", from Machiavelli to Stalin. Breivik's online writings suggesting that Muslims are colonising Western Europe is surely akin to the Jews being responsible for Germany losing World War 1?
Breivik's refusal to admit "criminal guilt" and his "preparation phases" for an "armed struggle" which he sees as the only way forward are as delusional and paranoid as the beliefs of Hitler. With the bombing in Oslo and the massacre on the Island of Utoya being "necessary" in Breivik's eyes, I can't help likening these events to Manson's belief that the murders he committed were precipitating an apocalyptic race war.
Breivik's two wishes for his court appearance – to be heard in public and to be able to wear a uniform – suggest a calculated desire for fame under the guise of political extremism. Stalin, Hitler and Manson didn't live in the 24/7 media age, where anybody can be catapulted to fame within minutes. If they had, they'd have been excellent managers of their personal brands. Breivik has the right blend of logical forward planning and severe personality disorder to do just that.
Breivik may be a psychopath, but he's a psychopath who understands the media and exactly what it can do for him. With 24-hour rolling news allowing each new development to be assimilated seamlessly into a coherent myth quite detached from his original violent act, this man's messianic power fantasies are granted something approaching legitimacy.
His belief that his actions are somehow part of a campaign to "save" both Norway and Europe is lent a kind of perpetual motion when constant coverage asks that we repeatedly re-assess it as a claim and a value system.
This is becoming, alarmingly, too compelling, and the horror and atrocity of what Breivik has done is being undermined by the gripping nature of the story and his widespread notoriety. The public has a right to know what is going on but there have to be reins on the information that's given out yo the 24 hours news cycle.
The more it speeds round the world, the more Anders shoots to stardom – something I would imagine he knows only too well.
By providing unnecessary fuel to an ideology that should be ignored as the ravings of a madman, the media not only bring Breivik fame, but they elevate his actions onto an intellectual level. In this sense, they extend his acts to the point where they are practically guilty of violence themselves.